Listed below are some websites that can provide more information about our company, our manufacturers, and our windows.
Better Business Bureau

This link will take you to Hom-Excel's Better Business Bureau report. We have been a BBB accredited business since July 1999. We have had 0 complaints in the last 36 months, the BBB's standard reporting period.
Simonton Windows

Click this link and you will arrive at a fine website, that belongs to one of the most reliable partners Hom-Excel could wish to have. Years ago, Simonton Windows entered an exclusive agreement to allow Hom-Excel rights to directly market their windows at reduced price points. Though there are now other "factory" dealers, you can still count on Hom-Excel to provide the best service and reliability in the long run…and we still have great prices!
PGT Windows

This site link takes you to one of our premier partners, PGT Windows. They provide us our PGT Winguard window line, and are among the finest window manufacturers in the world.
Energy Star

This is the Enery Star symbol, and here's a link to the US Department of Energy's website. All windows and doors sold by Hom-Excel are Energy Star compliants.
Miami-Dade County

The Miami-Dade Building Code requires that every exterior opening – residential or commercial – be provided
with protection against wind-borne debris caused by hurricanes. The Miami-Dade website goes into exhaustive detail in its description of large and small missile tests, wind speed requirements and other disaster related requirements.
Florida Business and Professional Regulation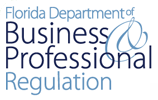 The Florida Business and Professional Regulation Depatment maintains an online listing of qualified contractors and construction businesses in the State of Florida. If you click the link, you will arrive at a page which shows some of our licensing qualifications.
Hurricane Information

This website is very educational and informative. It is an amazing resource for all things related to hurricanes. They have maps, definitions, histories, and even a kids' area.